So the NBA Finals is here and I'm excited to see the outcome of the matchup between two very intense and explosive teams The Dallas Mavericks and the Miami Heat. To make things more interesting, these two teams are first timers here in the Finals.
Both teams are so intense and explosive that we should never see one completely dominate the other. Afterall, this is the NBA Finals. Here's my assesment of the matchup.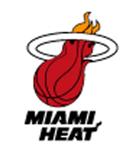 The Miami Heat will have to rely a lot on the explosiveness of Dwayne Wade and the dominance of Shaq, who has shown that he still has enough gas in his aging tank to still dominate games if he needs to. The Heat has also shown that they have competent role players who can step up like Udonis Haslem, Antoine Walker and Jason Williams while having other solid veterans like Alonzo Mourning and Gary Payton to support the team. In spite of this the Heat would probably need an even deeper bench to go against the Mavericks. A roster of aging players also counts against them in this matchup. If the Heat want to win, the whole team will have to step up both offensively and defensively. The Shaq-Wade tandem will have to be more productive than ever.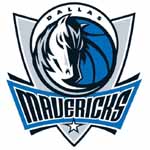 The Mavericks have Dirk Nowitzki. He is such a threat because of his ability to play inside and outside. That alone is a huge advantage for the Mavs. Dirk has been awesome in the playoffs! The Mavericks have a very deep bench and that's a great advantage since they can bring in the appropriate player to deal with whatever problem they will face. The Mavs also have more athleticism and youth. The Mavericks have more firepower they can fling at the Heat. If Dirk is in trouble, guys like Josh Howard, Jason Terry, and Jerry Stackhouse will be there to take the shot. They also have the Coach of the Year to lead them who, even if he is much much younger than the Legendary Pat Riley, seem to already have the maturity and wisdom to challenge the legendary coach.
Conclusion: The Mavericks have the advantage in this matchup. They have the speed, youth, and athleticism and team depth to get past the Heat. In spite of this, expect a great fight coming from the Heat. They're not pushovers.