Mavs Make History With Third 12 Game Winning Streak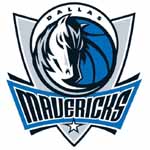 The Dallas Mavericks are really serious about winning that championship that eluded them last season as they have the best record in the league with a whopping .839 win percentage. But one thing that's worth praising is the fact that the Mavericks have another 12 game winning streak by beating the Atlanta Hawks 110-87, making it their 3rd this season. Guess what? That's an NBA record! The Mavericks are the only team in history to have 3 winning streaks of at least 12 games in a single season.
While winning streaks don't equal championships, this really shows how dedicated and focused the team is. Last year they had the talent to win it all but they lacked that focus and much needed experience to finish in the Finals. This year they have placed themselves in another winning scenario that should get them back and they're coming bck with a vengeance. Unless something stupid happens I think the Mavs should be able to get their revenge this year.
Related Stories
POSTED IN: NBA Basketball